Kirsten is a Canadian pairs skater. Since 2014, she has skated with Michael Marinaro. Together they are two-time Canadian National Champions. Competing internationally, they are two-time Four Continents medalists, and have won medals on both the Grand Prix and Challenger series, including Gold at the 2019 Nebelhorn Trophy and 2017 U.S. International Classic. The two represented Canada at the 2018 Winter Olympics.
THURSDAY MAY 21st 2020 @ 1PM
This is a FREE SEMINAR.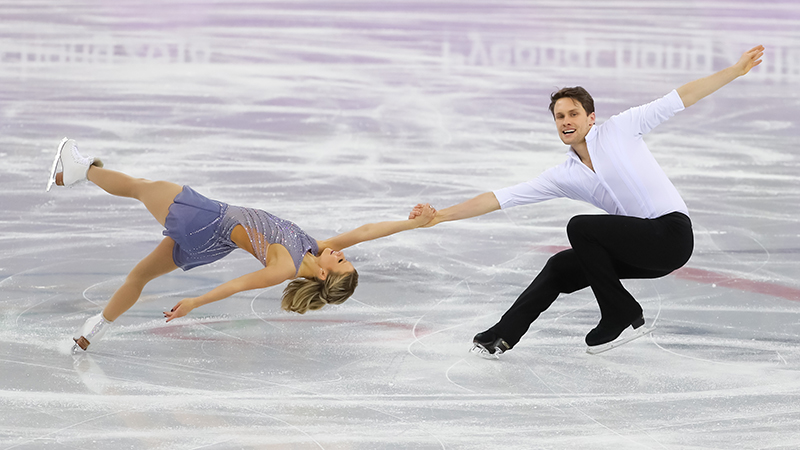 Summer Camp at NSC 
July 6 - August 21, 2020
CANSKATE FULL DAY CAMP
available weekly from 8:00am-6:00pm
Includes 1 hour on ice skating, off-ice exercise class, crafts, games, swimming and more!
Prices vary depending on week chosen - $325 to $340/wk
SKATE ONLY PreCanskate and Canskate
available weekly Monday to Friday
10.40am-11.40am - PROFESSIONAL INSTRUCTION, LOW RATIO
PreCanskate 30min - $75/WK
CANSKATE - 60 min - $100/WK
7 WK EVENING CANSKATE - Tuesday 5:50-6:50pm & Thursday 5:50-6:50pm
7 WK EVENING PRECANSKATE - Tuesday 5:50 OR 6:20pm & Thursday 5:50 OR 6:20pm
---
---
STARSKATE FULL DAY CAMP

- Junior through Advanced
available weekly 8:00am - 6:00pm
Includes on ice skating, off-ice instruction, crafts, games, swimming and more!
Prices vary depending on week chosen - $350 to $365/wk
STARSKATE TRAINING ICE - Junior through Advanced
available weekly 9:00am - 1:00pm
Includes on ice skating & off-ice instruction
Available - $310/wk
7 WK EVENING INTERMEDIATE TO ADVANCED
2 evening mandatory: Tuesday & Thursday 4:30 - 5:40pm

 
**Please register on your NSC personal skating account**