PRIVATE COACHING
Lisa Bellmore
Ann Broughton
Karon Dalby
Natalie Floyd
Andy Klein
Kathy Stevens
Catharine Willman
Monica Pisotta
All of our Private Coaches are Skate Canada Certified!
How do I arrange for Private Coaching?
When choosing a coach for your skater, there are a few things to consider including their rates, availability and qualifications.
Rates are affected by the coach's qualifications and experience; whether the lesson is private, semi private or a group lesson; as well as the length of the lesson.
Contact a coach to find out if he or she is accepting additional skaters.
To find out more about coaching certifications, please visit Skate Canada.
Level 1 Coaches
Cassandra Casey
Brittany Cuypers
Diane D'Alessandro
All of our Level 1 Coaches are Skate Canada Certified!
Dance Coaches
Jonathon Drury
Elliott Graham
Chris Mior
All of our Dance Coaches are Skate Canada Certified!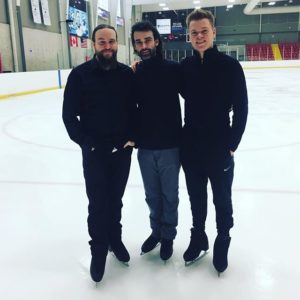 CANSKATE COACHES
Jessye Apps
Meaghan Gonsalves
Sadie Hoover
Megan Knappett
Monica Korcarz
Natasha Lam
Elizabeth McKenna
Vanessa Meyer
Jessica Ng-Siva
Avery Ouellette
Allyson Park
Carolina Rodriguez
Laura Rovina
Danielle Sparrow
Cassandra Tremblay
All of our CanSkate Coaches are Skate Canada Certified!
Many of our CanSkate coaches are current or former NSC skaters who learned to skate in the same environment as your child during these sessions.
To learn more about how to become a coach, please visit Skate Canada.

The Newmarket Skating Club is deeply saddened to learn of the passing of Blair Koski-Klein.
 Blair was a coach at both the Aurora and Newmarket Skating Clubs.
She was inspiring, courageous and fun-loving. Her love of life, great smile and contagious laugh will be greatly missed.
We would like to extend heartfelt condolences to Blair's family, friends, skaters and colleagues.