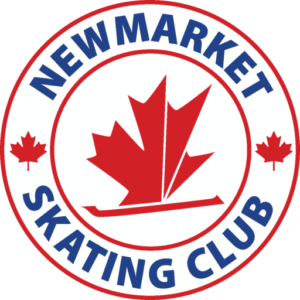 WINTER REGISTARTION OPENS DECEMBER 5th @ 9am
Program overview and Pricing can be found in Uplifter
https://register.newmarketskatingclub.com/
STARSKATE PROGRAMS START WEDNESDAY SEPTEMBER 6TH - CONCLUDING DECEMBER 23RD
CANSKATE PROGRAMS START THE WEEK OF SEPTEMBER 11TH - CONCLUDING DECEMBER 23RD 
(INSTALLMENTS ARE AVAILABLE THIS YEAR - STARSKATE MONTHLY FOR THREE INSTALLMENTS, CANSKATE 2 INSTALLMENTS)
OUR PROGRAMS FILL UP VERY QUICKLY 
| | |
| --- | --- |
| Fall | 2023 |
| MONDAY | |
| 4:00-4:50 | Silver |
| 4:50-5:00 | Power Stroking |
| 5:00-5:40 | Jr.Comp session |
| 5:40-5:50 | Flood |
| 5:50-6:50 | Canskate |
| 6:45-7:35 | Bronze |
| 7:35-8:35 | Gold |
| | |
| TUESDAY | |
| 4.00-5:20 | Silver |
| 5:20-5:30 | Flood |
| 5.30-6.30 | Canskate |
| 6.30-6.40 | Flood |
| 6.40-7.40 | Bronze |
| 7:40-7:50 | Flood |
| 7:50-8:50 | Gold |
| WEDNESDAY | |
| 4.00-5.00 | Gold |
| 5.00-5.50 | Talent ID |
| 5.50-6.00 | Flood |
| 6.00-6:50 | Canskate |
| 6.50-7.00 | Flood |
| 6.45-7:35 | Bronze/Silver |
| 7:35-8:35 | Adult |
| THURSDAY | |
| 4-5.20 | Silver |
| 5.20-5.30 | Flood |
| 5.30-6.30 | Bronze |
| 5:30-6:30 | Talent ID |
| 6.30-6.40 | Flood |
| 6.40-7:50 | Gold |
| FRIDAY | |
| 7:00AM-8:00AM | Silver /Gold Ticket Ice |
| | |
| 4:00-4:50 | Gold |
| 4:50-5:00 | Power Stroking |
| 5:00-5:40 | Silver |
| 5.40-5.50 | Flood |
| 5.50-6.50 | PreCan/Canskate |
| SATURDAY | |
| 8:00-9:00 | Talent ID |
| 9:00-10:20 | Open-Starskate |
| 10:20-10:30 | Flood |
| 10:30-11:30 | PreCan/Canskate |
| 11;30-11:40 | Flood |
| 11:40-12:50 | Silver/Gold |
| | |
| SUNDAY | |
| 9:00-10:40 | OPEN -Starskate |
| 10:40-10:50 | FLOOD |
| 10:50-11:20 | PRE CANSKATE |
| 10:50-11:50 | CANSKATE |
LEARN TO SKATE- CANSKATE 
Our CANSKATE -Learn-to-Skate programs are designed to teach fundamental skating skills to people of all ages interested in ice sports such as hockey, ringette, and figure skating, as well as those wanting to skate for fitness and enjoyment for life.
PRE CANSKATE - AGES 3-5/ CANSKATE- AGES 5-12
STARSKATE 
BRONZE/SILVER/GOLD
The STAR program is a test stream program where skaters learn how to figure skate. Skaters with recreational or competitive figure skating aspirations both enter the STAR program after completing our Canskate program. "STAR" is an acronym that stands for Skills, Tests, Achievement, and Recognition. Skaters of all ages can pursue their recreational figure skating goals in the STAR program. Younger skaters with aspirations to compete in the national qualifying competitive stream complete their early skill acquisition in the STAR program.
COACHING at the Starskate level, this varies, but typically if a skater skates two or three times per week, your selected Base Coach will teach in a small group setting the entire sessions, with costs divided by the amount of students in the group; the coach invoices the parents directly for their child's portion of the lesson time.

OFF ICE SCHEDULE FALL 2023
(YOU DO NOT HAVE TO SIGN UP FOR THESE SESSIONS.  THEY ARE INCLUDED IN YOUR FEES.)
| | | |
| --- | --- | --- |
|   | OFF ICE SESSIONS | |
| | | |
| MONDAY | 5:50-6:30 | Bronze/Silver |
| | | |
| TUESDAY | 5:45-6:20 | Bronze/Silver |
| | 6:40-7:20 | Gold |
| | | |
| WEDNESDAY | 6:00-6:40 | Talent -Bronze-Silver |
| | | |
| THURSDAY | 5:30-6:20 | Gold/Silver |
| | 6:40-7:20 | Talent /Bronze |
| | | |
| SATURDAY | 9:10-9:50 | Open(All Starskaters) |