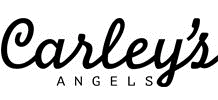 Carley's Angels is an organization in memory of a beautiful, hard working and talented skater Carley Elle Allison, who passed away from a rare form of cancer at the age of 19.
Newmarket Skating Club is lucky enough to be selected as one of the Ambassadors of such an incredible organization. Newmarket Skating Club values hard work, dedication, love of skating, passion and teamwork all values Carley displayed both on and off the ice. Carley was always known to have a smile on her face and her famous message is to "Always Smile," something we strive for in our skaters as well; to share the love of the sport.
Carley's Angles is continuing to grow her legacy by uniting traditional and holistic cancer care in hospitals. To find out more about Carley and her story visit carleysangels.ca.
As ambassadors Newmarket Skating Club receives 10% off all merchandise on the website with the code #nsc15
They have apparel, jewelry and so much more. Perfect place to pick up an incentive or gift for your hard working skater and to give back to an extraordinary cause.
Don't forget to check out the website and use code #nsc15 for your special discount and remember to ALWAYS SMILE.