NSC is a not-for-profit organization, governed and operated by our Board of Directors
This Board is completely made up of volunteers who generously donate their time to manage the Club operations.
Programs Director/Administration
Please direct any questions or concerns to Heather Jannaway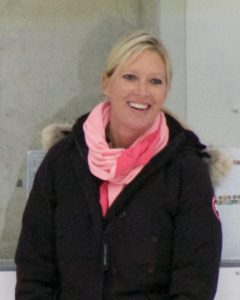 Volunteers are truly the lifeblood of our club.
Parents and family members bring many great skills to our club by volunteering their time and talents to make our club a special place to skate. If you are interested in volunteering, please contact

[email protected]
Heather Jannaway
2022-23 | Program Assistant Co-Ordinator
PROGRAM ASSISTANT SUPERVISOR: is responsible for obtaining and scheduling Program Assistants to cover Junior, Canskate and PreCanskate sessions, organizing and administering PA training sessions, distributing and collecting PA sweat-shirts and recording club dollars or volunteer hours earned.
Julie Achtermeier
2022-23 | Director
Tracy Moses
2022-23 | Director
Tricia Wretham
2022-23 | Director
David Quittner
2022-23 | Director