Fundraising Opportunities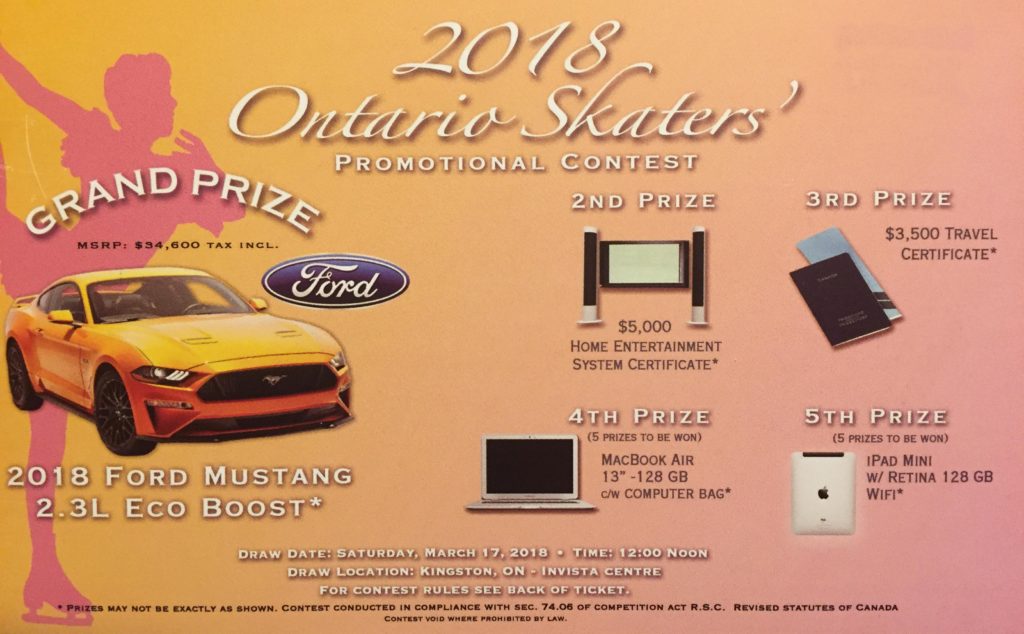 SKATE ONTARIO PROMOTIONAL CONTEST
PRIZES
DRAW DATE
BENEFITS
SKATE ONTARIO PROMOTIONAL CONTEST
Ticket Booklets ARE AVAILABLE NOW and will be distributed by your coaches. They will be in an envelope with the Ticket Book # that is assigned to you. Tickets are approximately $2/ticket or $40/booklet with all funds due by December 10, 2017.
If you sell all your tickets and would like to purchase an additional booklet, please let us know.
Thank you for supporting your club!