Synchronized Skating or "Synchro" is a specialized discipline of skating involving groups of eight or more skaters performing various group formations and manoeuvres.
The objective is for the team to perform as one unit executing circles, blocks, lines, wheels and intersections in unison to the music while demonstrating quality edges, power and flow.
Skate Canada's SynchroSkate program includes a number of Synchronized Skating categories which accommodate skaters at any age and skill level.
WELCOME ALLIE BIEDERMAN TO NEWMARKET SYNCHRO!!!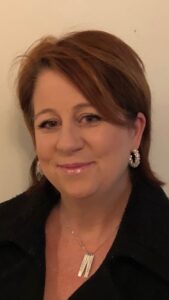 Allie is the coach of:
*Regional Synchro Medalists
*Ontario Winter Games Synchro Medalists
*Provincial Singles Medalists
*Sectional Singles Medalists
*Ontario Winter Games competitors
*Challenge and National Singles Competitors
*International Experience Singles
*Consistency in having numerous skaters being named to various Section, Provincial and National Development teams
*Chosen for Skate Canada National Coaching Apprentice Program 2013 World Championship London, Ontario
Allie's coaching philosophy is to provide an environment that enables athletes to have fun and learn about being part of a team, while learning the fundamental skills needed to train, compete, succeed and enjoy ( all disciplines of ) figure skating to be active for life.
---

If you are interested in skating synchro, contact us at icedenergy@newmarketskatingclub.com
All skaters who have passed Canskate Stage 4 and above welcome to try out!
MAGNA CENTRE |
800 Mulock Drive, Newmarket
RAY TWINNEY COMPLEX |
100 Eagle Street West, Newmarket